Earn More as an Epson CapturePro Scanner Partner.
UP TO 10% CASH BACK*!
*For New CapturePro Partners for every $2500 in sales.
Rich Margin: Up to 30% upfront discount
Sales SPIFF: Up to $200 per unit
Deal Registration: 10% additional discount
Eval Units and Marketing Support
+Terms and Conditions apply.


As an Epson CapturePro Partner you will have access to benefits, rewards and resources that are designed to increase profitability and create new opportunities!
Rich Margin

Deal Registration

Up to 30% upfront discount*

10% additional discount

(Details below)

Sales SPIFF

Epson Masters

Up to $200 per unit

Epson online training courses

Leads

Eval Unit Program

Gold and Platinum partners will receive leads from Epson's end-user campaigns and tradeshows

30-day evaluation units shipped directly to you or your customer with free shipping, upon request
CapturePro Partner Program Details:
Your discount level depends on your CapturePro tier, which depends on historical scanner sales and other program requirements.
Sales SPIFF amounts depend on the model.
Deal registration is valid for 10 or more units.
New authorized CapturePro partners (authorized between Oct 1, 2019 and March 31, 2020) must be a qualifying VAR; NSP/Retail Contract customers are not eligible. Payments will be made quarterly to the new dealers for a rolling 12 months after new reseller authorization. Sales are calculated based upon MAP (minimum advertised price). $2,500 total maximum payout per reseller all locations combined. Must submit within 30 days of the end of the quarter (April 30, 2020). Contact NewWave to learn more about becoming part of the CapturePro partner program.
Sell at least $5,000 annually of scanners
Abide by universal and minimum advertised pricing policies.
Sell only to end users directly.
Sell strictly outside of third-party marketplaces.
Have a commercial (non-residential) place of business for daily operation.
Maintain a professional website.
Warranty Advantage Program

Comprehensive product maintenance support programs, services and management tools.
E-Commerce Advantage Program

A suite of E-Commerce tools providing the information you need to run your business, when an how you want it, here at our VAR Portal, on your web site, or directly connected to your back-end.
Financial Advantage Program

A series of creative financing options designed to enhance your cash flow.
At NewWave and Epson we truly want every Epson CapturePro reseller to be successful. Please contact your NewWave Sales Representative to learn how to join the program today.
For more information about Epson's Scanner portfolio of scanner products or the CapturePro Partner Program contact your NewWave representative at (888) 536-5222 or email
insidesales@newwavetech.com
.

END USER REBATES & PROMOS
Take advantage of some great end user savings with the purchase of Epson products.




EPSONTV CHANNEL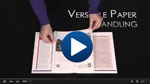 Epson WorkForce DS-860 & WorkForce DS-760 Document Scanner Product Overview
Click here
to visit Epson's YouTube Channel, EpsonTV